This gorgeously branded cat food claims a fully natural ingredient list with added vitamins, minerals and of course, taurine. The primary ingredient is real salmon, meaning there's no by-product meal involved, good start 👍.
There's always more to a cat food than meets the eye and in all faces of life, fancy marketing often masks the shortcomings of a product. Rachael Ray Nutrish Cat Food has a few shortcomings itself, but they aren't enough to qualify it as a bad food, it's just not the best around.
What We Like About It
Our cat seems to love the flavor of both the Salmon and the Chicken variants, so it more than gets the thumbs up from him 😺.
We like that the brand is easy to get behind and that they give a portion of all proceeds to pet charities which is always a great touch.
It isn't too expensive, which is a relief since foods marketed as premium often make you pay ridiculous amounts of money per bag. This is very reasonably priced for the amount you get, but the ingredients definitely hint as to why.
Let's explore the shortcomings.
Things That Let It Down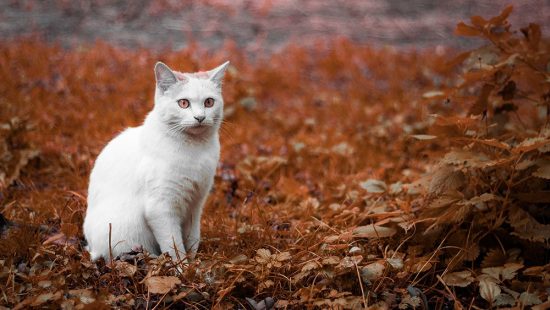 We feel a bit misled by the packaging's claim of it being corn, wheat and gluten free. Flip the back over and you'll see the second ingredient is corn.
It's significant that it's the second ingredient on the list, since they're provided in order of content percentage. That means there's a whole lot of filler 😒.
Corn gluten meal is unlikely to harm your cat, but it does suggest there's a whole lot of filler in the food and that less consideration has been given to the actual nutritional value of the food.
Is Rachael Ray Food Healthy?
It isn't unhealthy, but it isn't particularly healthy either. The abundance of ingredients that offer little to no nutritional value for your cat mean it's never going to be an industry leader in the health market.
Is it a viable cat food? Yes, but we would definitely advise you to use this alongside a canned/wet cat food that has more nutritional content per serving and much more moisture.
Cats don't have the same thirst drive that we do, but they still need adequate hydration which they would usually get from their prey in the wild. You can help by providing them with a running water source at home which they're much more likely to drink from.
Our Conclusion
The money spent on pretty branding would have been better spent formulating a healthier food with less filler and more nutritional goodness. Despite that, our cat loves it and coupled with a canned cat food it definitely does the job at a cheaper price than high premium cat foods.
You can read more about the ingredients and nutritional content of this food over at the Rachael Ray Nutrish Website.