---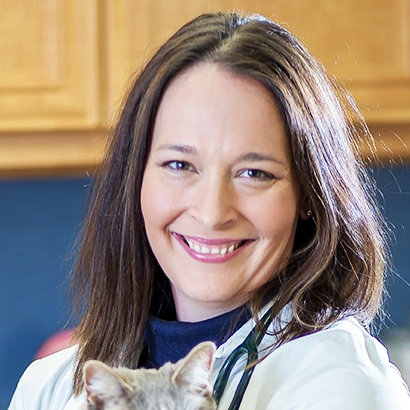 Dr. Sarah Wooten (DVM, CVJ) is a practicing small animal veterinarian, writer, public speaker, and emerging leader in the world of veterinary medicine who writes and speaks from the heart. She graduated from UC Davis School of Veterinary Medicine in 2002 and is a member of the American Society of Veterinary Journalists.
Her writing has been featured on publications such as DVM360, PetMD, VetStreet, and The Idle Pup (of course) to name just a few.
By calling on her 16 years of experience as a practicing veterinarian, Sarah aims to bridge the divide between what owners think is appropriate health care for their pet and what veterinarians think. Her expert contributions to The Idle Cat cover topics on food and health.
Here are some of our favorite posts of Sarah's elsewhere:
Find out more about Dr. Sarah Wooten at her website http://www.drsarahwooten.com/.
Subscribe to Dr. Sarah Wooten, DVM's RSS feed
---
Read more from Dr. Sarah Wooten, DVM