---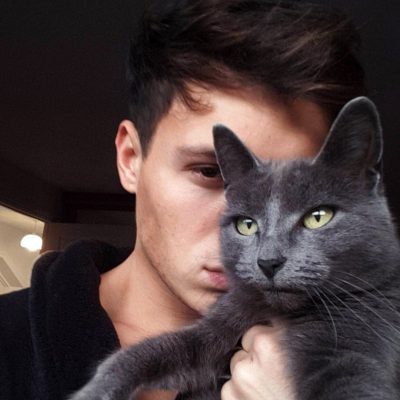 Hi, I'm Benji! I take care of the day-to-day running of The Idle Cat (and now The Idle Pup too!).
You can get in touch with me at hello@theidlecat.com, or on the Twitter, Instagram and Facebook channels for The Idle Cat.
Why I Started The Idle Cat
The idea to create a website about pet care came in 2016 after I started taking a closer look at the stuff in my own cats' food. In an effort to make more informed decisions on what I bought, I set about making charts to compare the foods available based on a whole host of different attributes. I'd look at the meat sources, dry matter basis protein content, calculate the nitrogen-free extract content, weigh up value for money, and a tonne of other stuff.
Here's an example of a more recent chart that looks at what some well-reviewed dry and wet foods from popular brands had to offer in terms of dry matter basis protein content: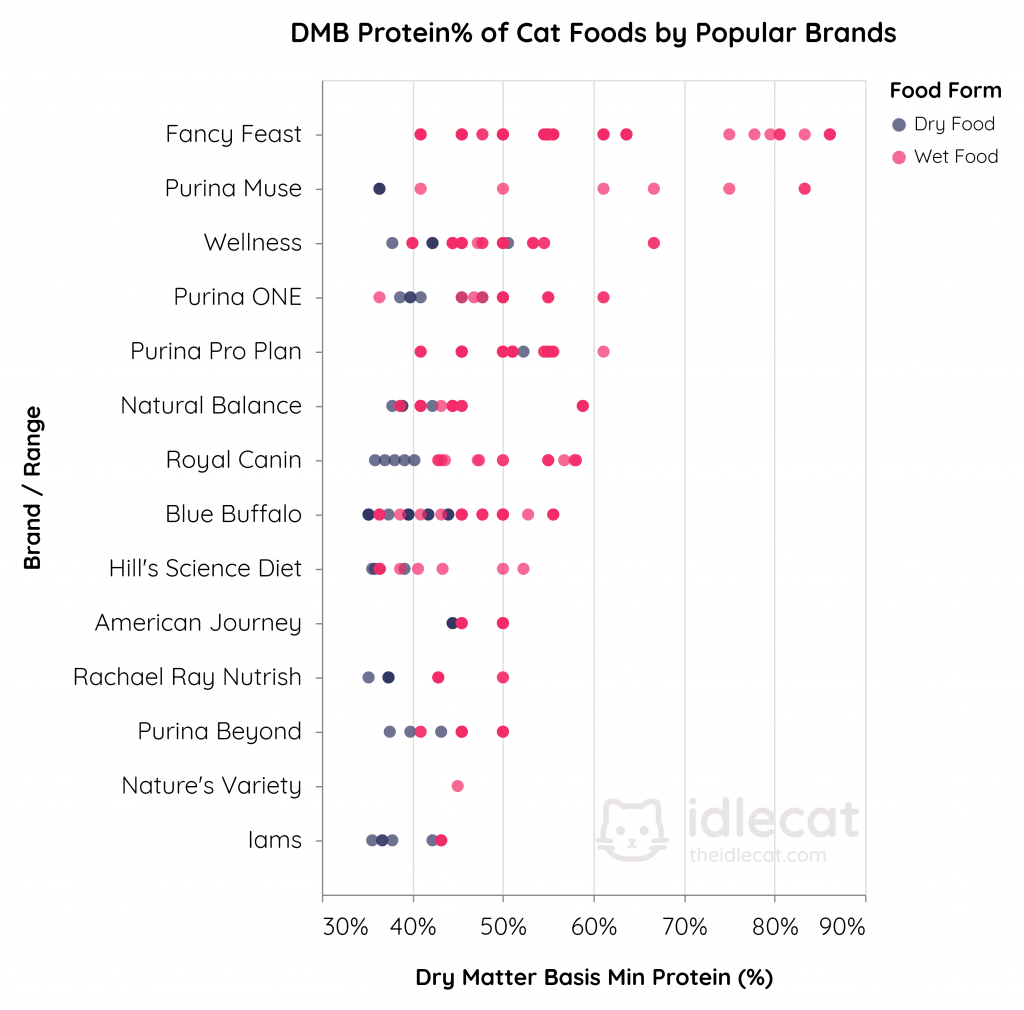 It turns out, plenty of people found these charts useful too. I launched The Idle Cat blog in 2017 after our Instagram page picked up a little following.
The trouble with data is that it gets outdated, and Instagram isn't the best place to showcase it. In launching the site, I hoped to create a helpful resource for cat owners that could be updated frequently, and be as pretty to look at as it is useful; so far, so good.
The long term goal of The Idle Cat is to become one of the most trusted sites on the internet for tips, guides, and in-depth product reviews related to cats. As the site grows and gathers a bigger audience, I'm bringing veterinarian contributors on board where possible to help review and approve content.
What I do At The Idle Cat?
I take care of design, development, seeking out new content ideas, and write a little. For articles that need some data-backed research, I deep dive into the details of each aspect or product and help guide choices and decisions based on evidence. I use charts similar to those above where I can to help cat owners make better informed decisions.
Subscribe to Benji John's RSS feed
---
Read more from Benji John